OUR NEWEST ARRIVALS
THE 'ULTIMATE' AA Rated SINGLE LAYER PROTECTIVE JEANS
The newest addition to the single layer range, are the Ultimate jeans. Made with our revolutionary Pekev® Ultra Lite fabric, a new addition to the Pekev® fabric range. A cotton and Pekev® combination. PEKEV® Ultra Lite fabric has been internationally tested excelling in safety, durability and usability with a AA CE rating.
We have combined this latest fabric technology with high street fashion to create a new standard of protection and comfort in motorcycle jeans
N1 DECK JACKET MEETS PEKEV AND D3O!
We have taken the iconic US Navy harsh weather jacket design and added our PEKEV® lining and D3O® IP Ghost Armour to turn it into a protective motorcycle jacket.
AAA CE Rated, heavy exterior canvas, magnetic closure front flap, storm flap closure, all go to make this a super stylish jacket with all the features needed for riding.
UPDATED WARRIOR JEANS
The ever popular Warrior jeans has been refreshed for 2020, now with a AA CE rating and in two new colours, Indigo Blue and Jet Black.
Accompanying the new AA CE rating is 80% coverage of the Pekev® Lite fabric and the jeans now include D3O® IP Ghost armour to the knees and hips.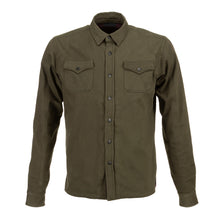 SINGLE LAYER RIDING SHIRTS - THE ULTRA
Following the success of the New Wave riding jean, we have now taken the PEKEV® Ultra fabric and turned it into a true single layer riding shirt, available in two colours, military green and black.
Like the New Wave jeans, the shirt is a AAA CE Rated shirt, and comes with D3O® IP Ghost armour to the shoulder and elbows with a D3O® back protector.